U.S. Oil Rig Count Update – 6/26/20
According to Baker Hughes, U.S. oil rig counts declined to an 11 year low level as of the week ending Jun 26th.
Jun 26
th
week ending oil rig counts declined 0.5% from the previous week while finishing 76.3% lower on a YOY basis and 78.8% below the three and a half year high levels experienced during November of 2018. The percentage decline in oil rig counts was the smallest experienced throughout the past 15 weeks on a percentage basis, however.
Jun 26th Oil Rig Counts Declined to an 11 Year Low Level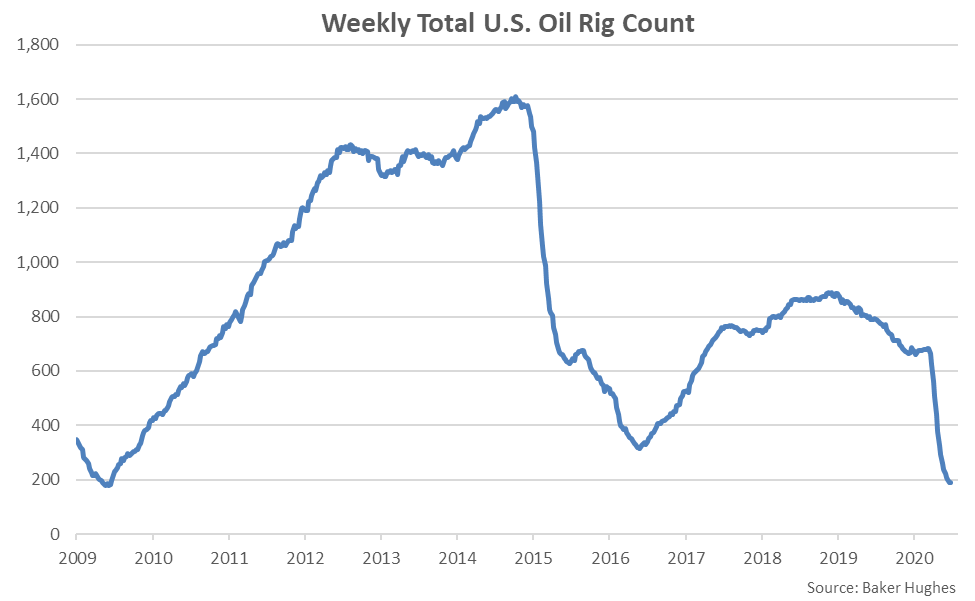 Jun 26th Oil Rig Counts Declined 0.5% Week-Over-Week, Finishing 76.3% Lower YOY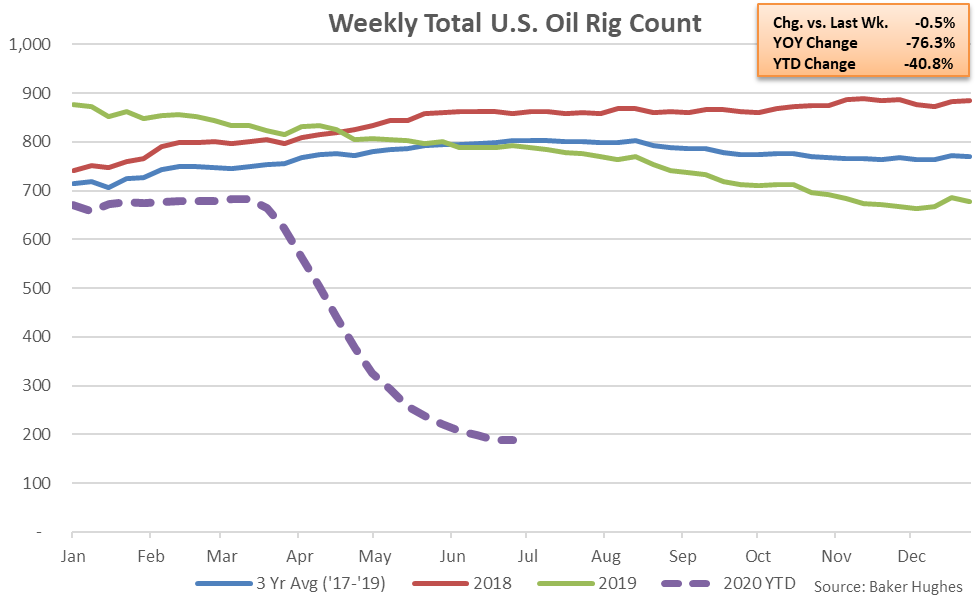 The Jun 26th Percentage Decline in Oil Rig Counts was the Smallest in 15 Weeks