California Shipping Port Update – Mar '21
The surge in domestic demand for high-value Asian electronic and other imports, coupled with the continued preference to expedite the shipping of empty containers back to Asia, has negatively affected U.S. agricultural exports. Shipping companies are reportedly making far more money sending empty containers back to China as soon as possible, instead of refilling them with low-value American agricultural products. This dynamic has been shown in recent loaded import and export container data provided by the Port of Los Angeles and Port of Long Beach.
The percentage of empty export containers leaving both the Port of Los Angeles and the Port of Long Beach reached record high levels throughout Feb '21 when seasonally adjusted, approaching or exceeding 80% of total export containers.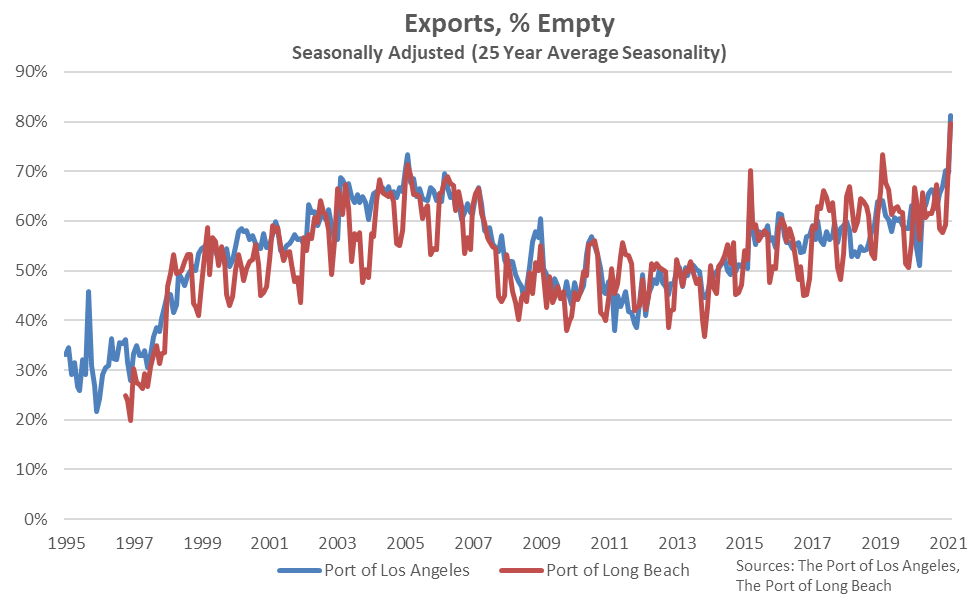 The ratio of Port of Los Angeles loaded imports to exports reached a level of over 4:1 throughout Feb '21 when seasonally adjusted, the highest level on record. A similar pattern in loaded import containers relative to export containers was experienced throughout the Port of Long Beach, although to a slightly lesser extent.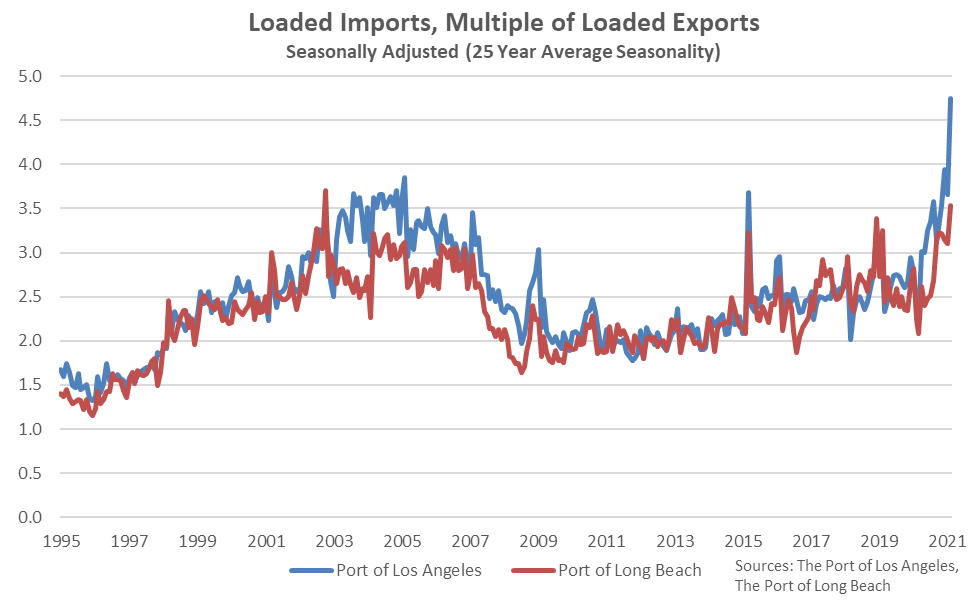 From a dairy perspective, U.S. prices remain at a significant discount to international average prices, however the difficulties with moving the product abroad may continue to limit export volumes, at least in the short-term.