Chinese Corn Imports Update – Oct '21
According to a recent grain and feed update provided by the USDA, 2021/22 marketing year Chinese corn imports are expected to decline from the highs experienced throughout the 2020/2021 marketing year. Moderations in stocks building, coupled with expansion of the Chinese corn production area, are expected to result in the softened import demand throughout the 2021/22 marketing year, especially as global grain prices and shipping costs rise.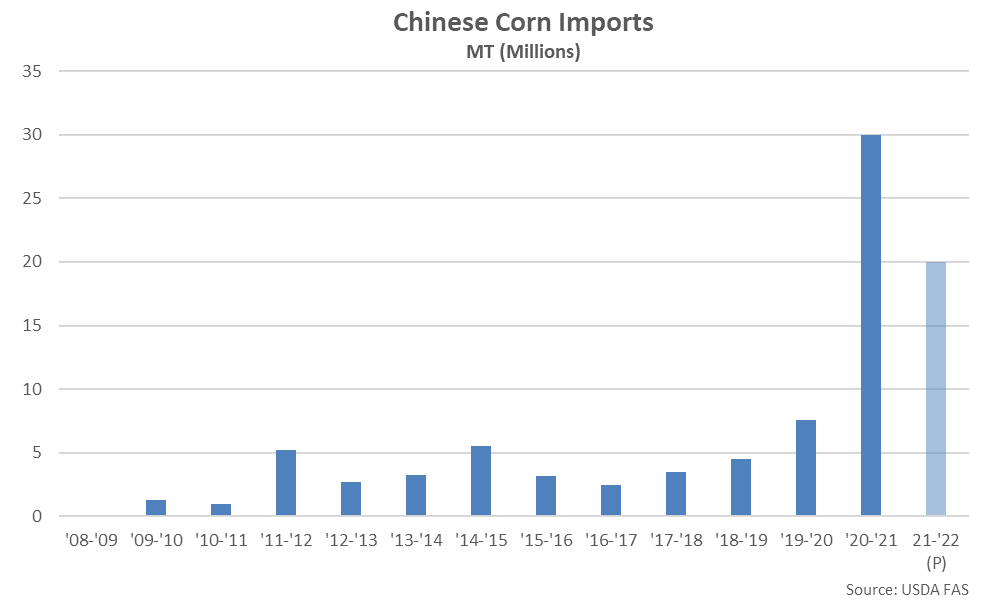 In addition, private corn speculators are under pressure to sell corn stocks as the market has now turned. Over the past year, speculating in corn prices in the Northeast has been a widespread phenomenon, known, in Chinese, as (全民存粮) or "store corn by the entire people".
The full USDA Chinese grain and feed update report can be found here: https://apps.fas.usda.gov/newgainapi/api/Report/DownloadReportByFileName?fileName=Grain%20and%20Feed%20Update_Beijing_China%20-%20People%27s%20Republic%20of_09-27-2021