Indonesian Palm Oil Export Ban Update – Apr '22
On Friday, April 22nd, Indonesia unexpected banned exports of some palm oil products in an attempt to lower domestic prices, adding to concerns over depleted global supplies of alternative vegetable oils. Although the Indonesian government initially indicated all palm oil exports would be banned, it has since restricted the ban to bulk and packaged refined, bleached and deodorized (RBD) palm olein, a processed version typically used as cooking oil. According to the Indonesian Palm Oil Association, processed palm oil exports accounted for 90% of total export volumes throughout 2021, with crude palm oil exports accounting for just ten percent of export volumes. The following analysis provided figures on total Indonesian palm oil exports, including crude palm oil that currently remains exportable.
Indonesia is the largest global exporter of palm oil and is expected to account for over half of all global palm oil exports throughout the '21-'22 production season. Indonesia has accounted for a 52.7% market share of global palm oil exports throughout the past ten years.
The Indonesian market share of palm oil exports has increased over recent years. The '21-'22 market share of 56.4% is expected to tie the previous record high set in the '16-'17 production season.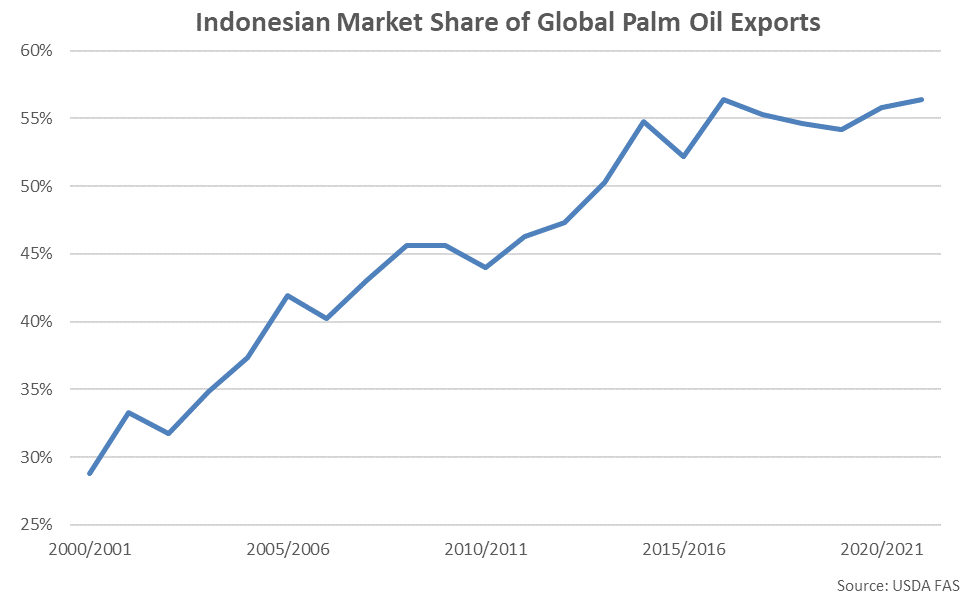 On an absolute basis, Indonesia is expected to export 28 million metric tons of palm oil exports throughout the '21-'22 production season. Malaysia has remained the second largest global palm oil exporter, although growth in Malaysian export volumes has stagnated over the past 10-15 years.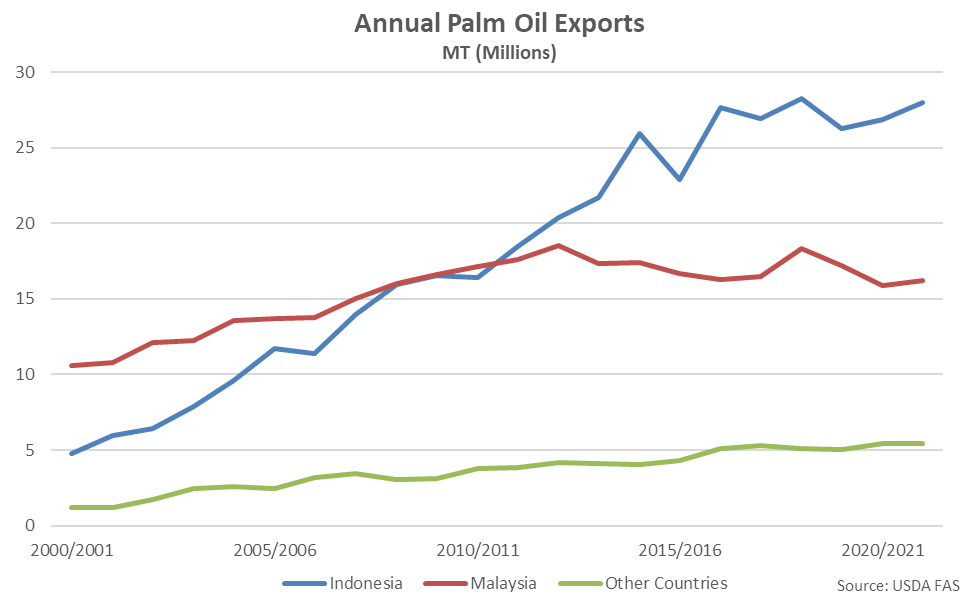 Palm oil exports significantly outpace rival vegetable oil exports on a volume basis. Throughout the '21-'22 production season, palm oil export volumes are expected to amount to four times the amount of soybean oil traded in global markets and nearly nine times as much rapeseed (canola) oil.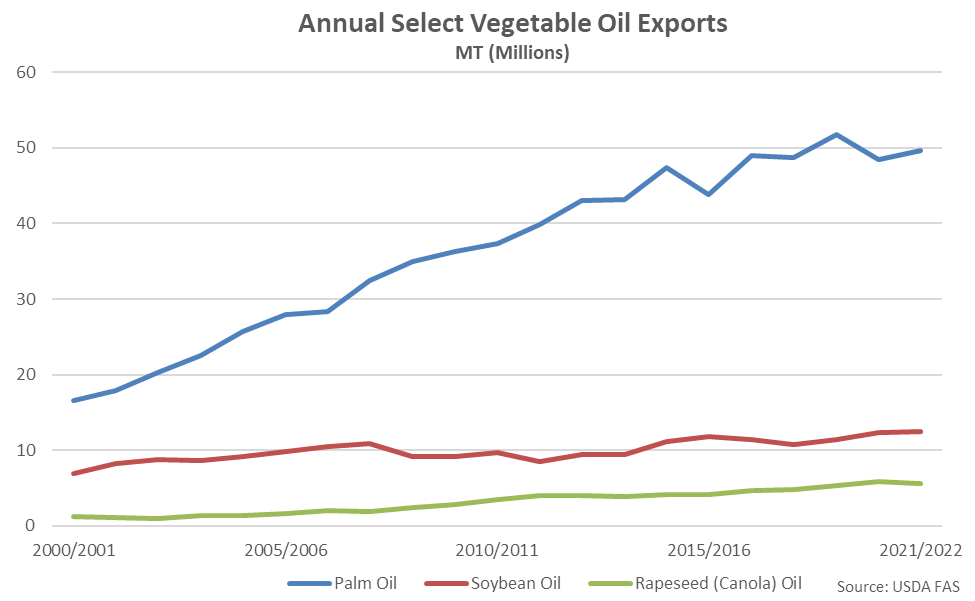 Indonesian palm oil exports account for over two-fifths of all global combined palm, soybean and rapeseed (canola) oil exports over the past five years. Indonesia does not produce or export soybean oil or rapeseed (canola) oil.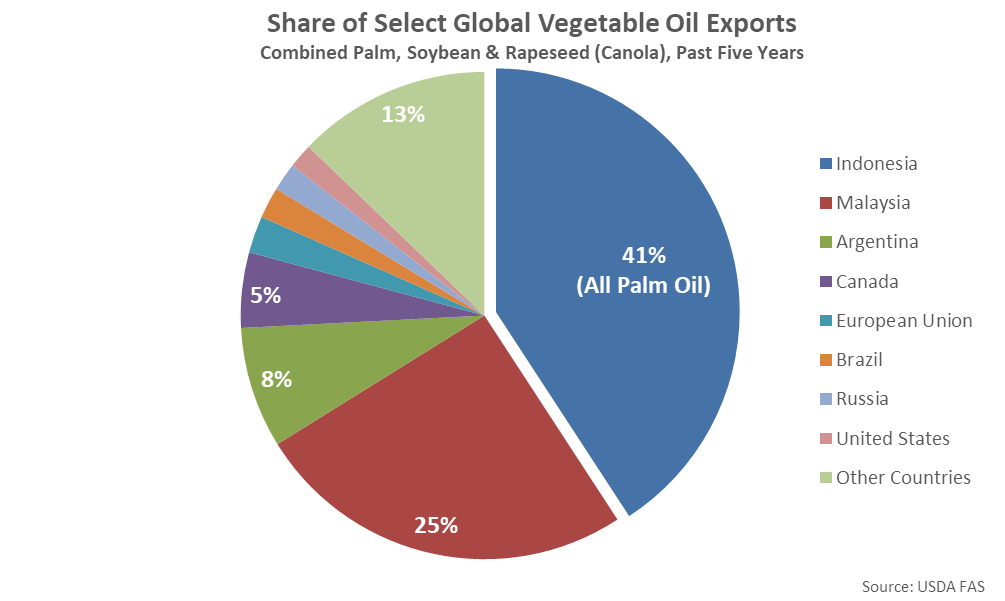 Indonesia said the export ban would continue until it was satisfied with domestic availability and affordability of the cooking oil. Some industry sources expect the ban to be lifted in one or two months.