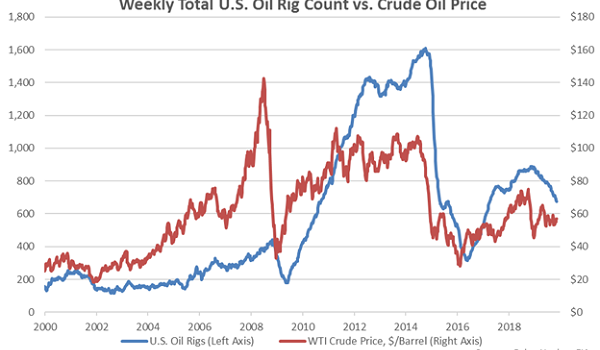 U.S. Oil Rig Count Update – 11/20/19
According to Baker Hughes, U.S. oil rig counts declined to a 31 month low during the week ending Nov 15th.
Nov 15
th
oil rig counts declined 1.5% from the previous week, finishing 24.1% below the three and a half year high levels experienced during November of 2018. Oil rig counts have declined over recent months in response to lower WTI crude oil prices, which remain 24% below the Oct '18 highs.
Nov 15th
week ending crude oil production remained at a record high level, despite the recent reductions in rigs, while oil production per rig reached a three year high.
Crude oil production is expected to continue to strengthen throughout coming months according to drilling productivity estimates compiled throughout areas accounting for 95% of recent production gains, although growth forecasts continue to decelerate as drilled-but-uncompleted wells have reached a 12 month low level.
Oil Rig Counts Peaked in Late 2014, Prior to Declining Sharply in Early 2015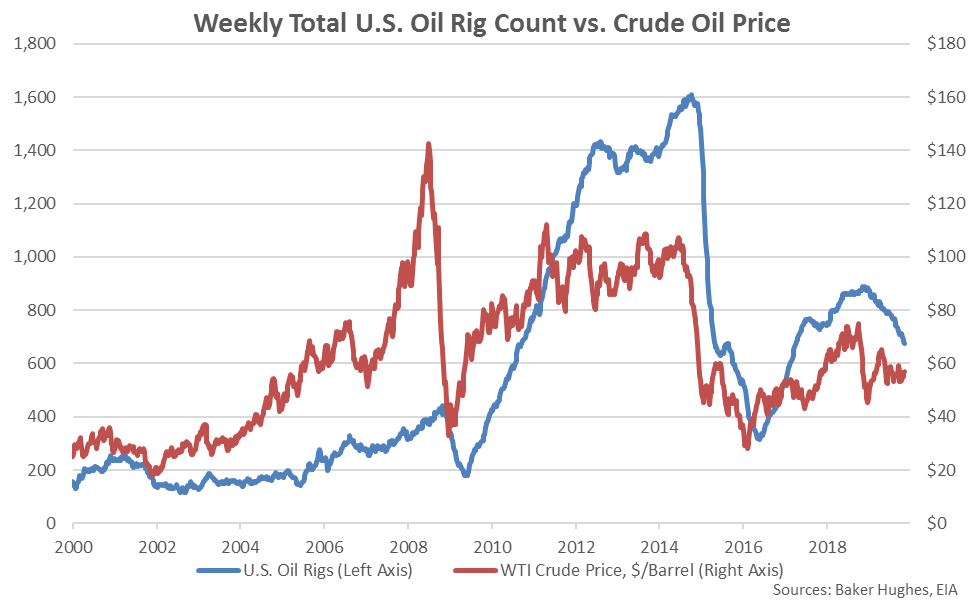 Oil Rig Counts Followed Crude Oil Prices Lower but Have Rebounded Since Mid-2016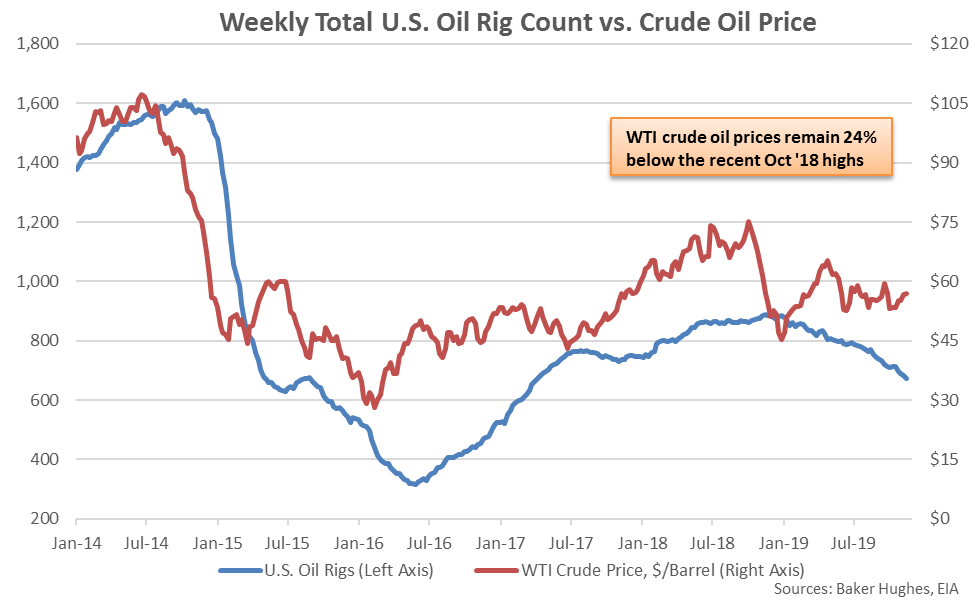 Nov 15th Oil Rig Counts Finished Down 1.5% Week-Over-Week and 24.1% YOY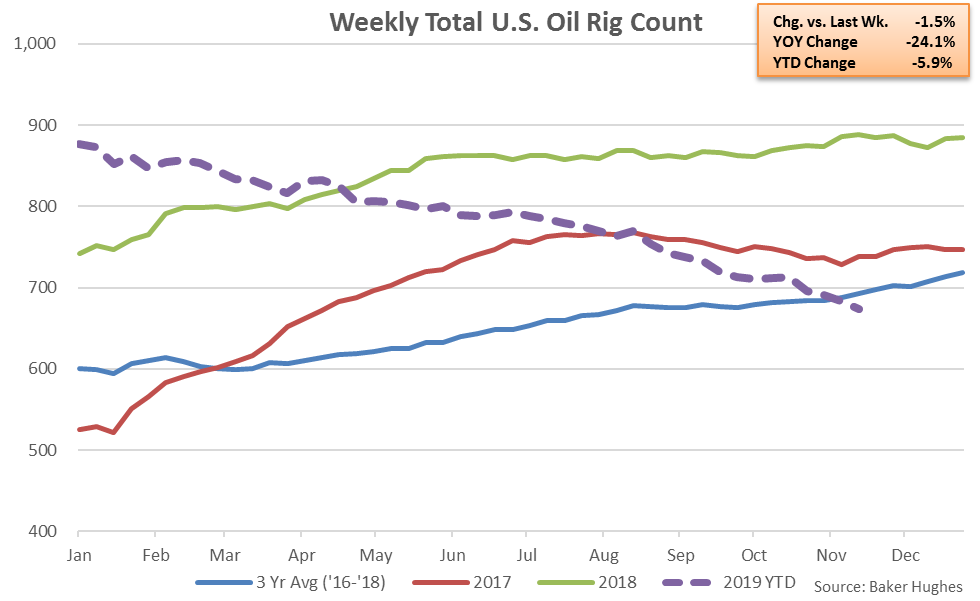 The Declines in Oil Rig Counts Since the Nov '14 Peak Remain Significant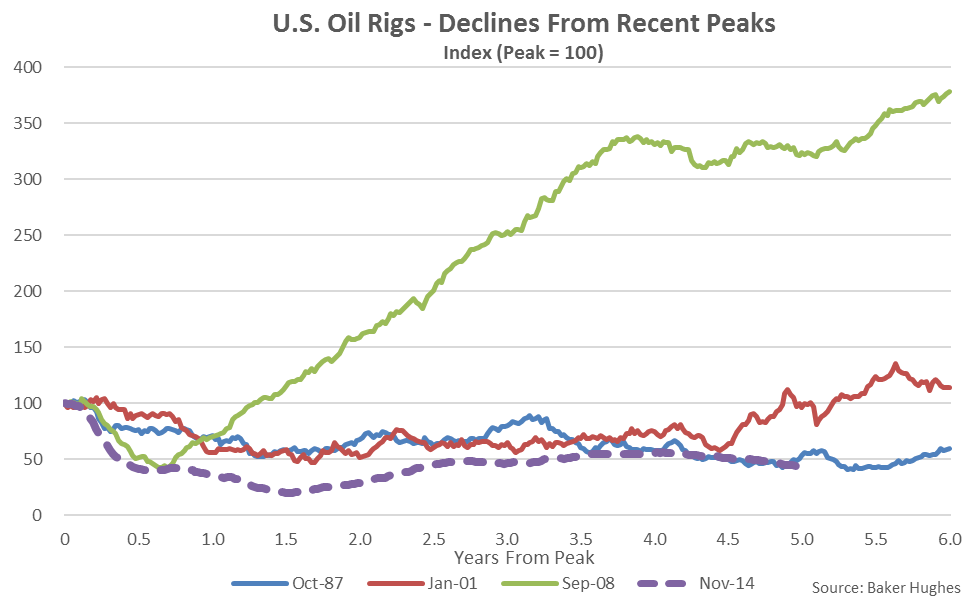 Declines in Vertical Rigs Remain the Most Significant on a Percentage Basis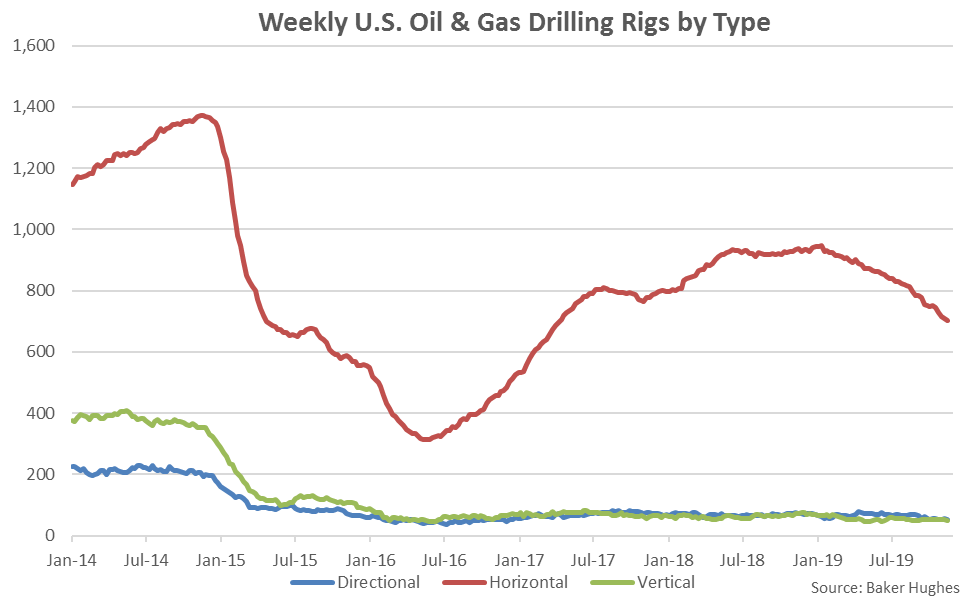 Nov 15th Weekly Crude Oil Production Volumes Remained at a Record High Level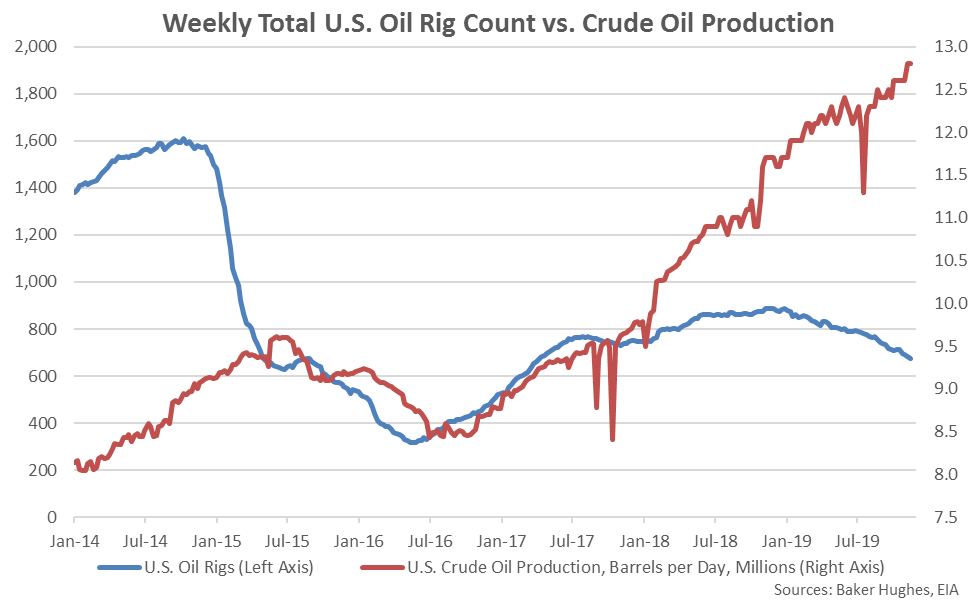 Nov 15th Crude Oil Production per Rig Reached a Three Year High Level