U.S. Winter Wheat Seedings Update – Jan '21
According to the USDA's annual winter wheat seedings report, seedings rebounded on a YOY basis for the first time in the past eight years throughout 2021
.
2021 winter wheat seedings of 31.99 million acres finished 1.58 million acres, or 5.2%, above the previous year figure, rebounding to a three year high level.
Winter wheat seedings finished 1.5% above average analyst estimates of 31.53 million acres.
Winter wheat seedings had declined to a record low level throughout 2020. National winter wheat seeding figures have been compiled since 1960.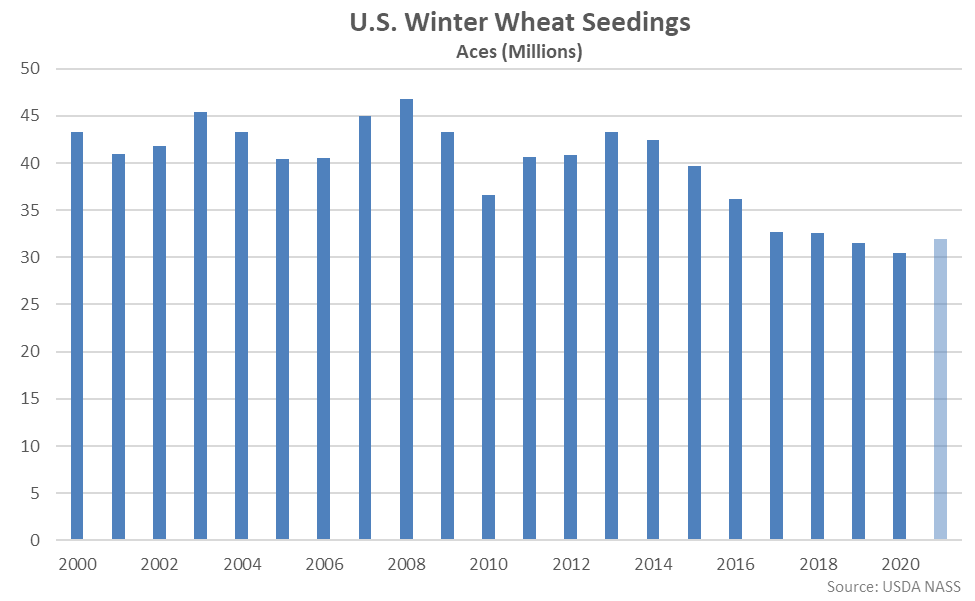 Winter wheat seedings were led by Kansas, followed by Texas and Oklahoma. The aforementioned states combined to account for over half of the total U.S. winter wheat seedings.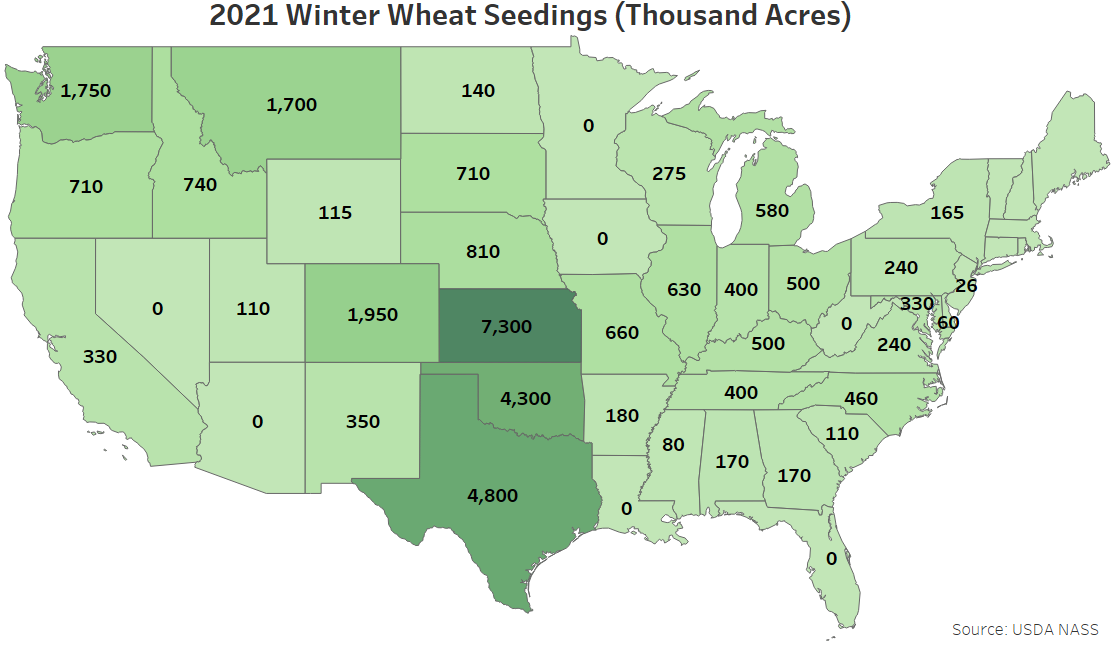 The most significant YOY increases in winter wheat seedings were experienced throughout Kansas, Missouri and Montana. Texas and Nebraska experienced the largest YOY declines in winter wheat seedings.