U.S. Oil Rig Count Update – 4/24/20
According to Baker Hughes, U.S. oil rig counts declined to a three and a half year low level as of the week ending Apr 24th.
Apr 24
th
week ending oil rig counts declined 13.7% from the previous week while finishing 53.0% lower on a YOY basis and 57.4% below the three and a half year high levels experienced during November of 2018. The decline in oil rig counts was the largest experienced throughout the past 14 years on a percentage basis.
Apr 24th Oil Rig Counts Declined to a Three and a Half Year Low Level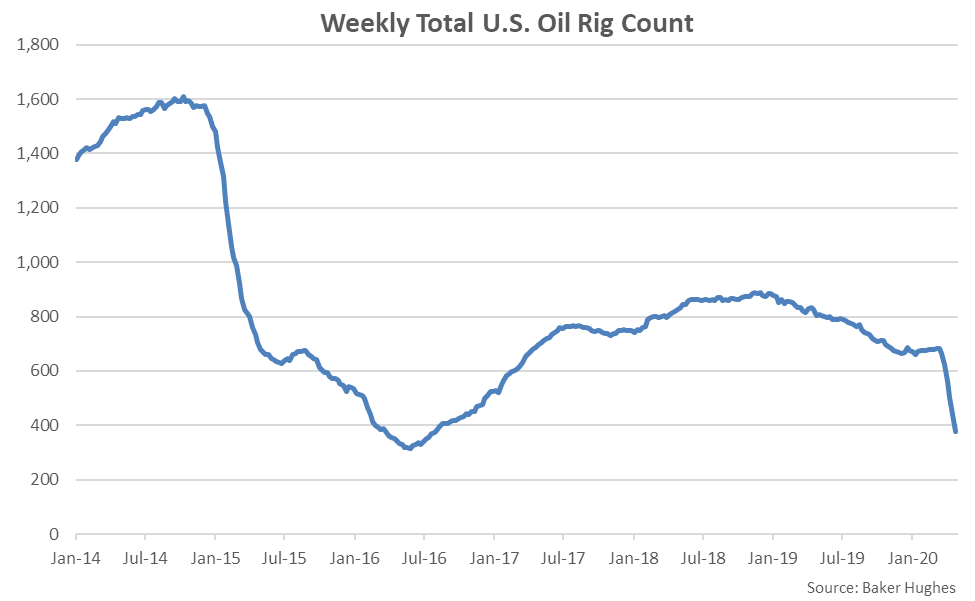 Apr 24th Oil Rig Counts Declined 13.7% Week-Over-Week, Finishing 53.0% Lower YOY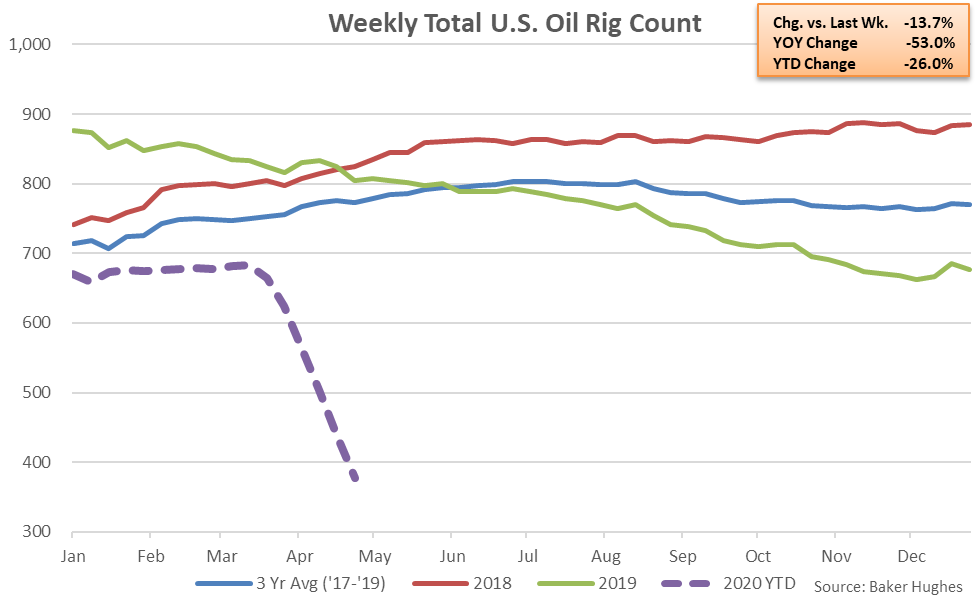 The Weekly Percentage Decline in Oil Rig Counts was the Largest in the Past 14 Years