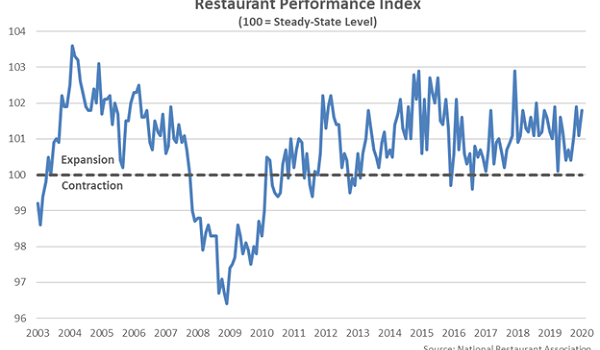 Restaurant Performance Index Update – Mar '20
The National Restaurant Association's Restaurant Performance Index (RPI) posted a moderate gain in Jan '20, driven higher by stronger same-store sales and customer traffic results. The RPI is a statistical barometer that measures the overall health of the U.S. restaurant industry. A value above 100 signals a period of expansion while a value below 100 signals a period of contraction, with the distance from 100 signifying the magnitude of the expansion or contraction. The RPI has indicated that the U.S. restaurant industry has been expanding over 41 consecutive months through Jan '20. RPI figures have been provided since early 2002.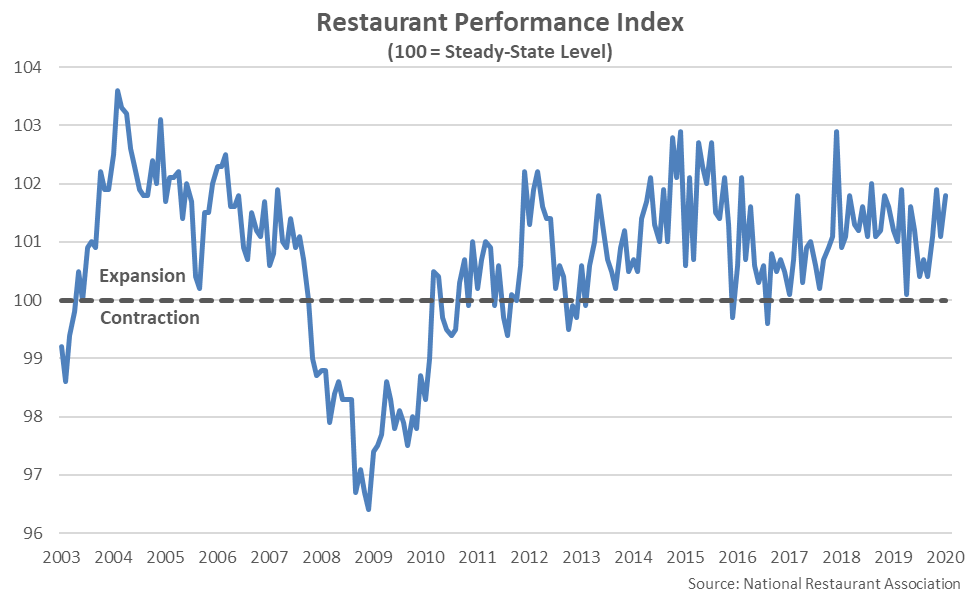 The RPI has exhibited a moderate correlation with domestic cheese demand, historically, as the restaurant industry has been a main in consumption growth. The correlation in the RPI and YOY growth in domestic cheese demand was most pronounced following the financial crisis of 2008, when both declined significantly, each reaching record low levels on a 12-month rolling average basis.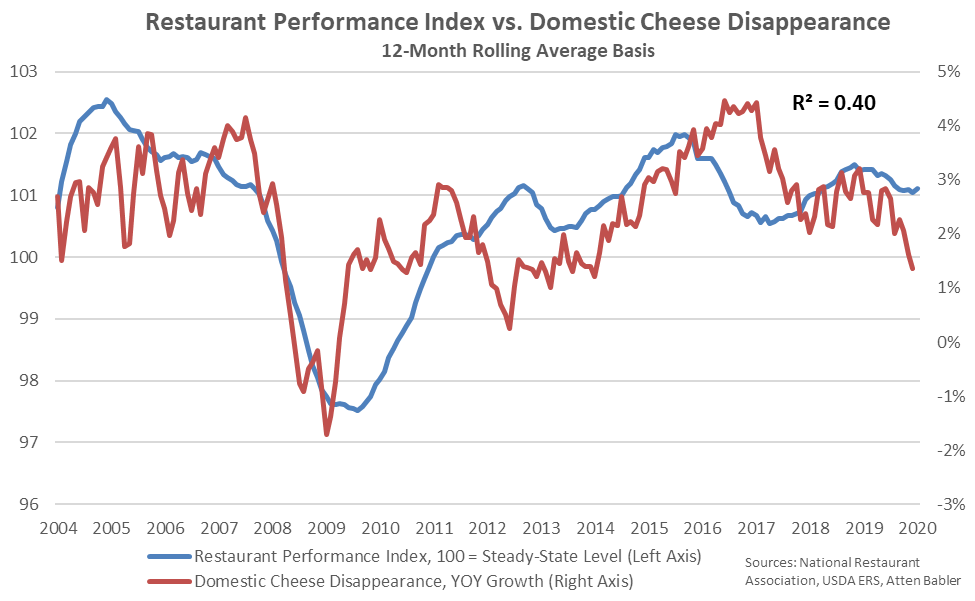 The Restaurant Performance Index needs to be watched closely as a potential recession is looming. Reductions in restaurant foot traffic could have a significant impact on domestic dairy demand and cheese demand, in particular.